Last month, I started an attempt to ride 200km over 10 days on my exercise bike. 200km felt like a reasonable distance to try and cover in that time while still pushing me to do something I've not done before. 200km in 10 days meant it could also be cut down into manageable chunks of 20km and was achievable.
I ended up doing 210km in spread out over 9 of the 10 days as I took a break to play football on one of the days. To make up for that day of non-cycling, I put in the effort to do an additional 25km for a 10th session and get to 235km. As well as skipping a day for football, I managed to fit in a short lunch time session on one of the days so that I keep to my evening commitments.
On my 'worst' day, I covered just 15km but the next time I got on the bike I pushed myself to 30km in an effort to make up for it (and then some). I found that 20km was a good target each time but 30km was a real slog. On the 20-25km days I tried mixing it up with harder settings on the bike but my legs did not thank me for it the next day!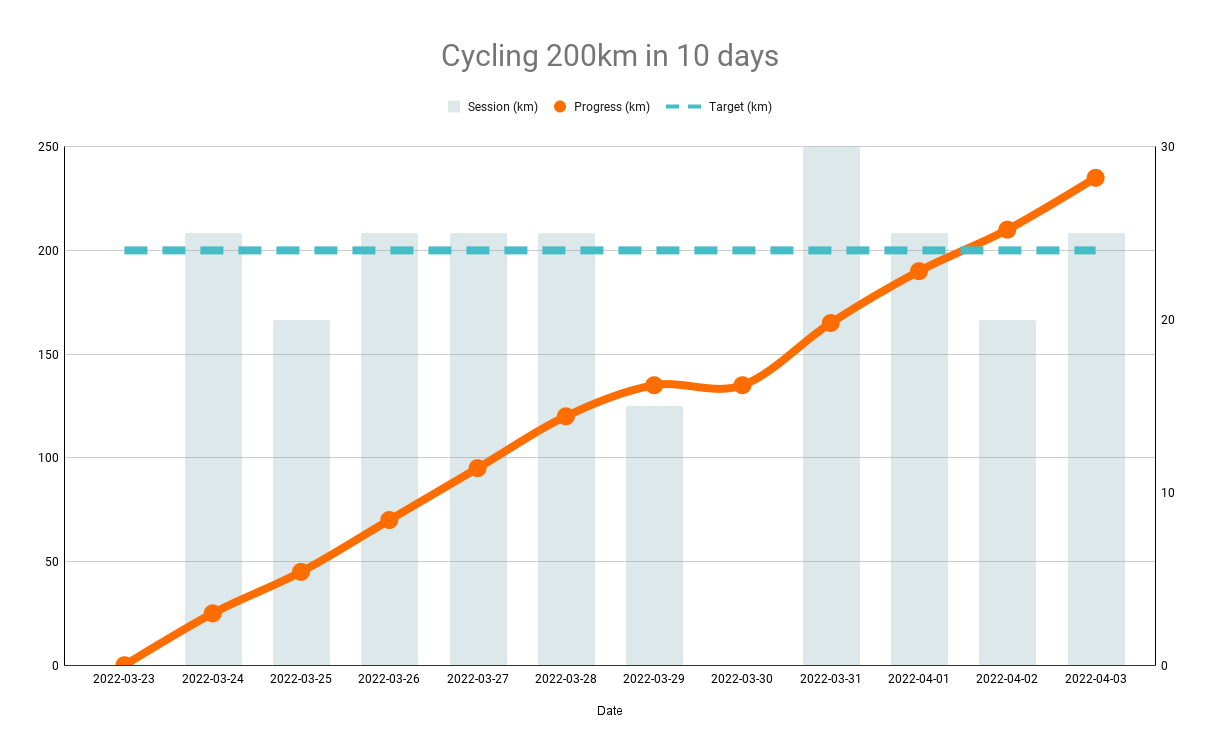 On the chart of my progress, you can see my session length and progress to reaching the 200km target.
If you donated then the team at MagLabs and I, THANK YOU! If you haven't donated yet, please back us as we're very close to the target that was set as we raise money for Mind.