Of course football started before 1992 but that's when it all changed and the Premier League started its journey from a national league to an international one. Money has infiltrated the professional game at every level and in the pursuit for even more of it, clubs are always on the lookout for the most lucrative deals with kit manufacturers and sponsors. These sponsors not only get to inject money into clubs but they get to stick their name across the clubs shirts.
I purchased every home kit from 1996 up until 2012 and was gifted the 2013 version. It was far cheaper at the beginning with clubs sticking to their kit for two seasons but now we only get one years wear out of it and most of the top clubs now offer 3 kits when they used to just have two.
I've followed Liverpool since 1995, almost a quarter of a century, and they've gone through a few shades of red and some awful away kits. Some kits may not be the best but having achieved some success, or special moments, in them just make them mean that much more to you. Ive had a look back through the past 27 years since the Premier League started and these are my top 5 kits:
Liverpool FC away kit for the 1998/99 season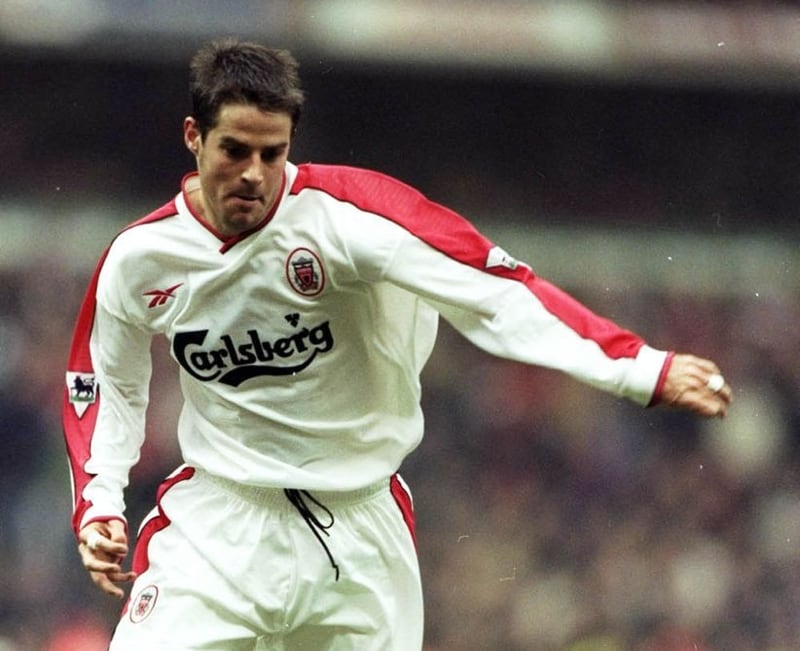 This away kit has always stood out as one of those that just got away. I inexplicably bought green, yellow and a while kit that was so ill-fitting it was criminal. But this one I loved and never owned.
Liverpool FC home kit for the 2004-05 and 2005-06 seasons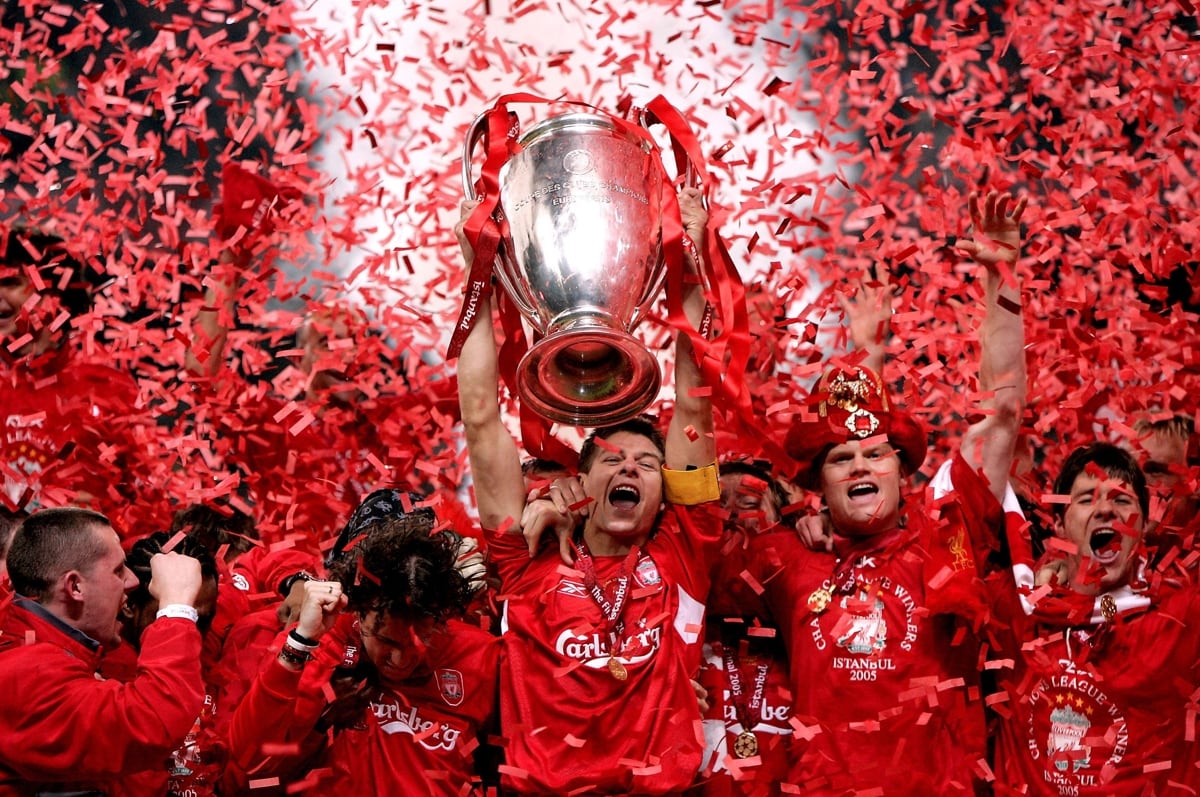 There's plenty to say about this kit, but the picture above sums it all up nicely. The first Champions League final (2005) featuring Liverpool I got to see and thankfully they won it. It was nice to see them win it again this year too. I actually owned two of these. One was a plain one, but the second featured the name of Fernando Morientes, a player I couldn't believe Liverpool were able to sign. Unfortunately he didn't get the playing time or make the impact we needed.
Liverpool FC home kit for the 2006-07 and 2007-08 seasons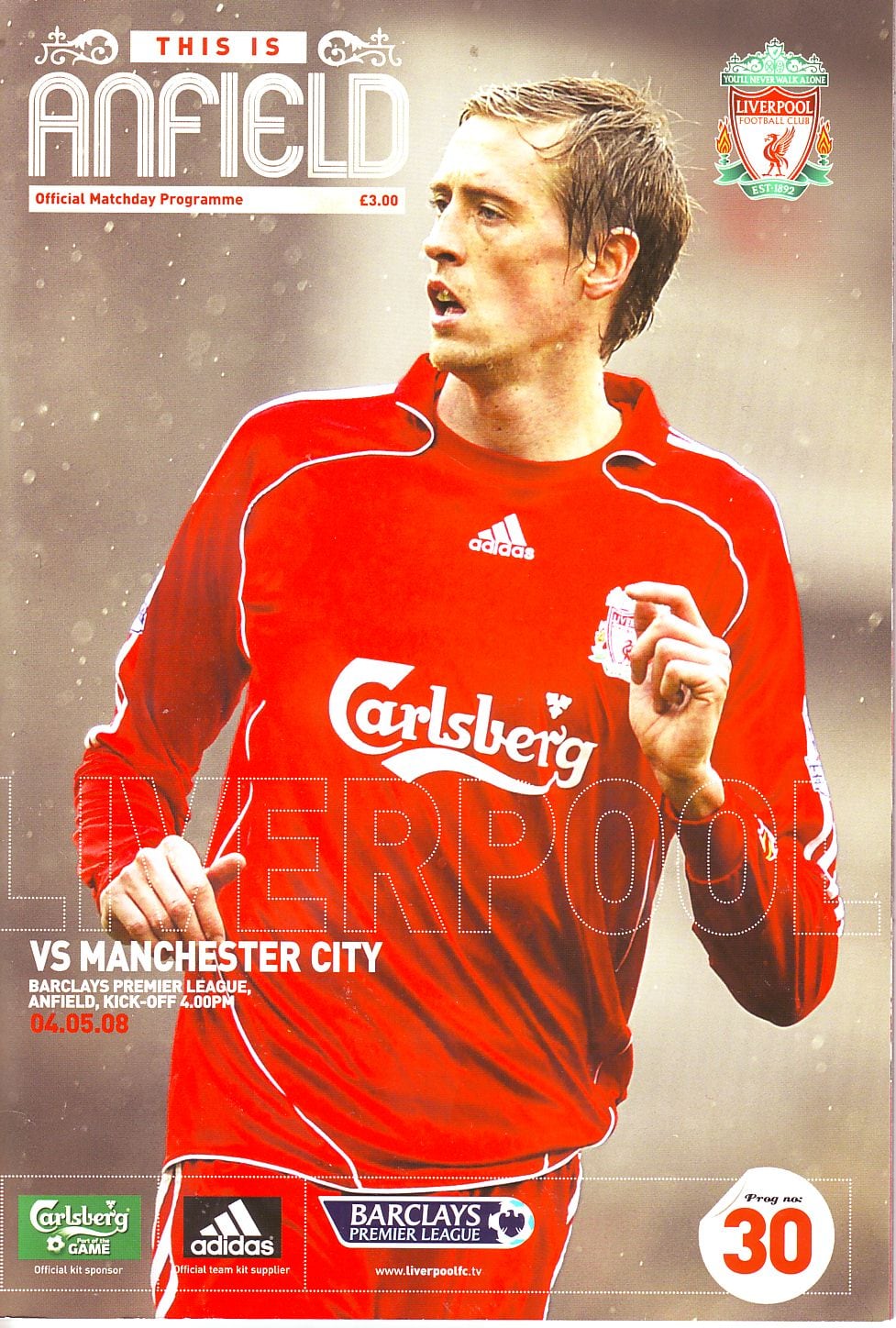 Adidas and Liverpool parted ways but after Adidas bought Reebok, they replaced them as the kit manufacturer of Liverpool and produced one of the most comfortable shirts ever. I had never owned an Adidas branded kit so I couldn't pre-order but I did go and buy it on launch day. Again, I owned two of these. The second was the long sleeve version (pictured above) and had my own name: C. CHANA and the number 9 on the back.
Liverpool FC away kit for the 2008-09 season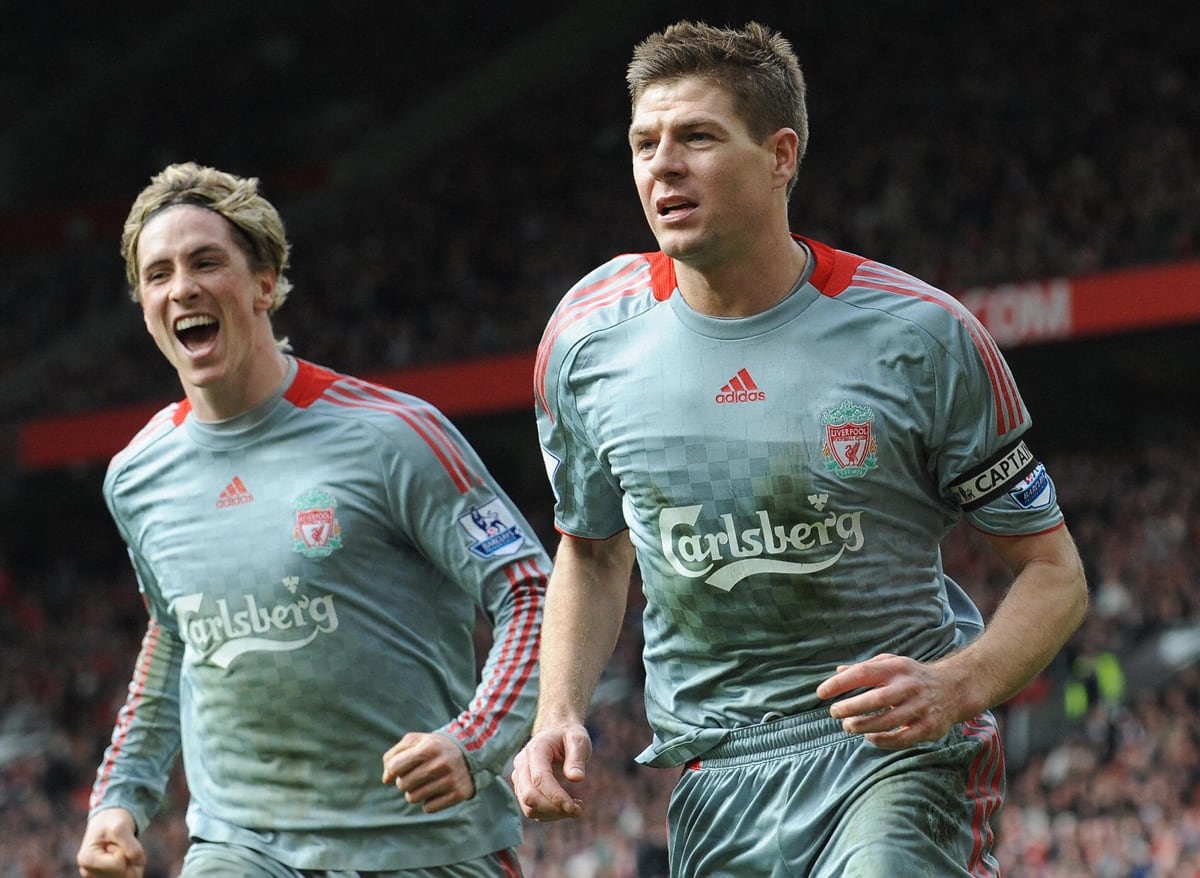 Above all, just seeing this kit reminds me of Fernando Torres scoring against Manchester United. It's one of those goals and games you just don't forget. I had the kit, with Torres' name on the back and it's still one of my favourite to wear.
Liverpool FC home kit for the 2012-13 season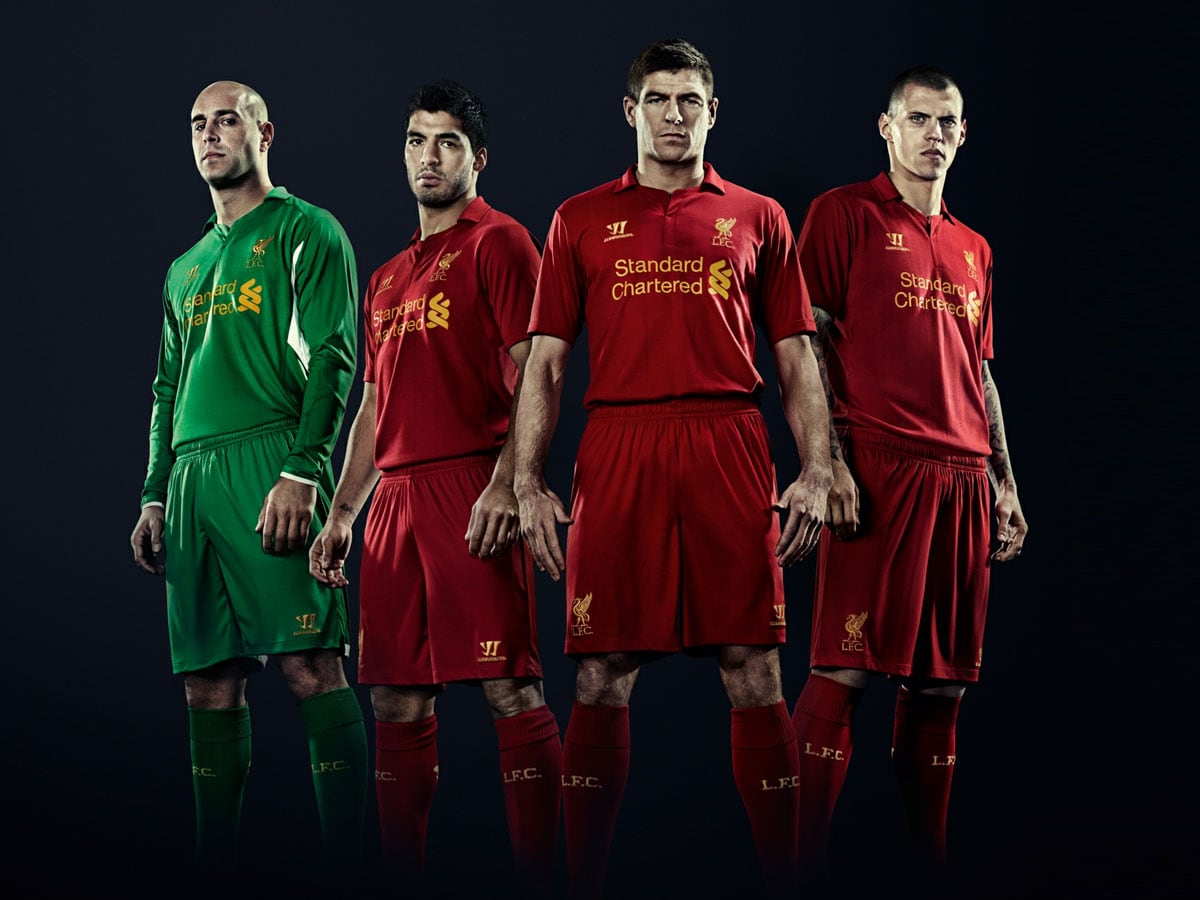 Last but not least, is the first home kit from Warrior. I wore this one a lot and to this day it's one of my favourites ever. Sadly the sponsors print has cracked, but one of those shirts that is timeless.
To see more of the kits that Liverpool have worn over the year, there's a good archive over a at Subside Sports. At some point (hopefully this year), I'll follow this up with my favourite kits of AS Roma over a similar period of time.