I've supported Roma for 20 years now and it was pure luck that in my first season as a supporter I got to see them lift the Scudetto. I also feel very lucky to have seen them play live at the Stadio Olimpic so it's no surprise that I have owned a few of their kits over the years.
5. 2000/2001 Home kit by Kappa
I can't not put the Scudetto winning kit on the list. It's the first I owned and was the most expensive shirt I've ever bought. It was completely unforgiving, Kappa's lycra infused material made it easier for referees to see when shirts were being pulled but they left nothing to the imagination.
4. 2002/2003 Champions League away kit by Kappa
During a transition between sponsors, I somehow ended up with an unsponsored version of this shirt. I bought it XXL so the fit was better.
3. 2019/2020 Women's away kit by Nike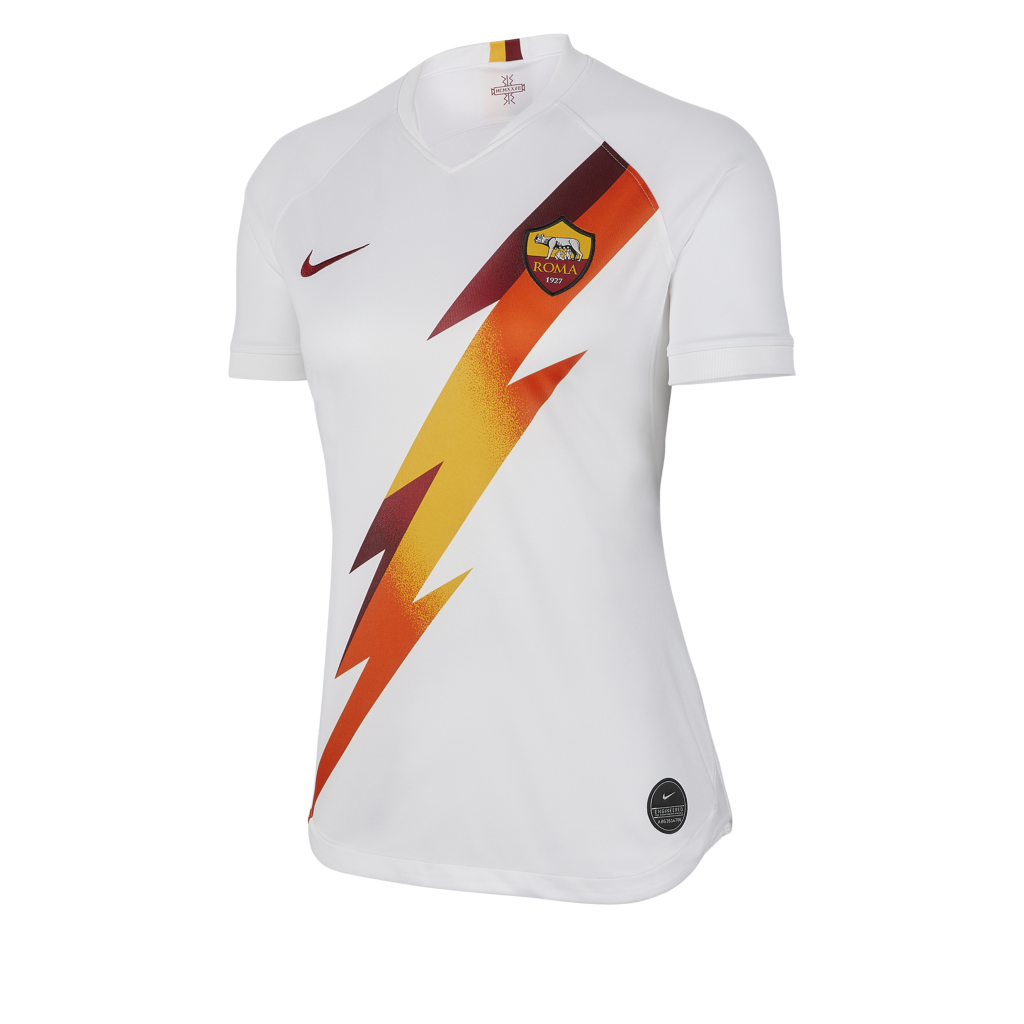 The current season's kit is ruined by the almost generic sponsorship from Qatar Airways. A name that adorned a large number of shirts across football, it ruins an otherwise great shirt.
The Women's team currently play without a sponsor so get to wear the kit with an uninterrupted pattern.
2. 2016/2017 Away kit by Nike
My favourite away kit of all, but I almost put up the 2015/2016 kit which has a map of the city of Rome embroiled into it. This is much simpler and all the better for it. The last year of unsponsored kits for Roma
1. 2014/2015 Home kit by Nike
After years of Kappa and Diadora and then an unusual stint with a kit that was manufactured by no-one, Nike finally took up the challenge and they delivered.
I wanted to post about my top 5, but I'd included almost all of these when I wrote about collecting football kits a while ago.