Published by Charanjit Chana
Originally announced at the 2017 WWDC back in June, the HomePod was Apple's second entry in to the home entertainment market after the Apple TV which took years for them to perfect. How will the HomePod fair in todays world and will it suffer the same route to perfection or will it find it's feet first time out?
But looking at the HomePod as an entertainment device may not be how most people interpreted the announcement though. With Apple's inclusion of Siri, the comparisons with Amazon Alexa and Google Assistant were, and are, inevitable.
This past week Apple finally announced that the HomePod would be available for pre-order and deliveries start on the 9th February and to understand it's focus you just need to look at the webpage to see that it's capabilities as a speaker and Apple Music integration are it's primary focus. The inclusion of Siri is just a feature rather than the feature.
Rene Ritchie put it best with his AirPods comparison, something he covered in more detail with John Gruber on The Talk Show.
HomePod was never designed to be an Echo or Google Home competitor.

It was designed to be yang to the AirPods? yin.

Apple intended Air*Pods* to be the best way to listen to your audio on the go.

Apple intends Home*Pod* to be the best way to listen to your audio at home/work.

? Rene Ritchie (@reneritchie) January 26, 2018
Room filling sound is the promise and with Apple pushing it's release past Christmas it needs to deliver.
Putting the speaker into smart speaker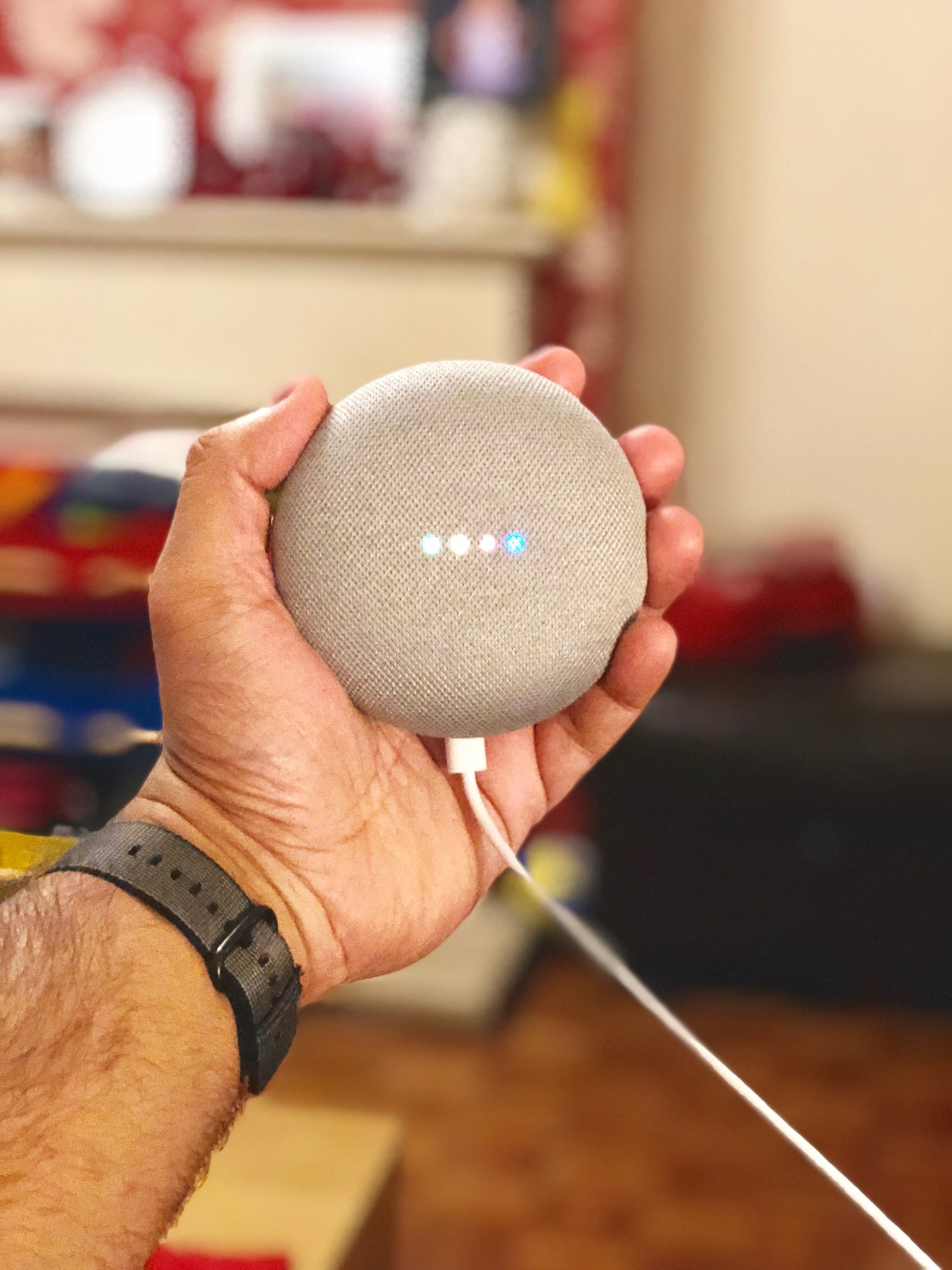 The focus of Google and Amazon has been to focus on the smart part over sound. Their assistants seem to function better and are able to handle a little more nuance than Siri. I have no doubt the bigger offerings will offer more punch than the Echo or Home Mini, but will Apple really surpass the quality of them? That?s the claim and from their marketing material you?d have to say that it has too.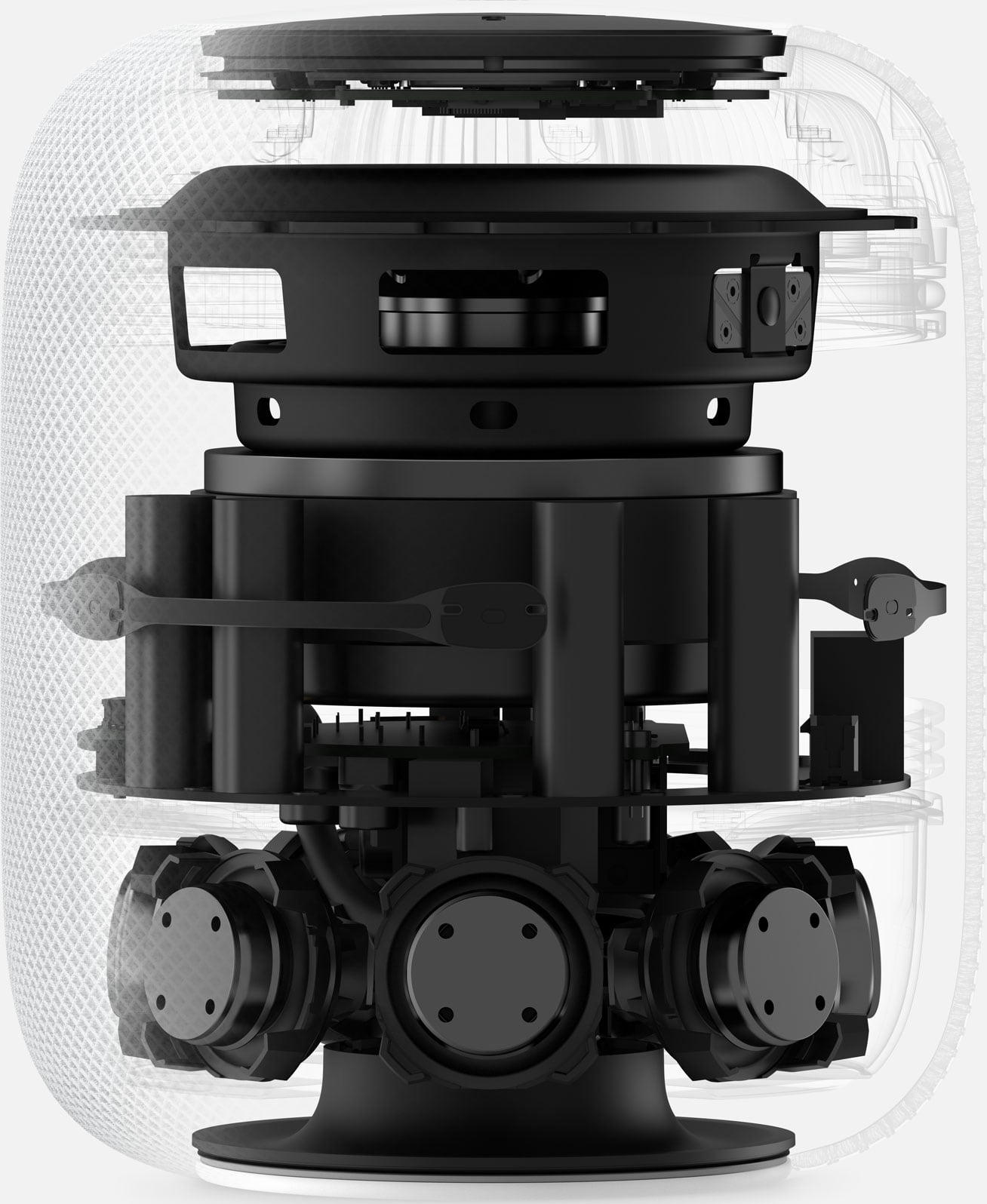 To avoid any doubt, the above image is a teardown focusing on the audio components and it's not until two thirds of the way down that Apple really discuss any of the smarts that go beyond audio.
AirPlay 2 & HomeKit Hub
Having on HomePod should be enough but two working together should give you a fuller sound from what those with access at WWDC have reported and this is all thanks to AirPlay 2 (delayed until later this year). Other offerings will play nicely together but again Apple is promising more than that. Your iPad or 4th generations Apple TV can already function as your homes hub and the HomePod will give you another device to function as the orchestrator in your home.
And the point is?
In today's landscape the comparisons with the Echos and Homes of this work are unavoidable despite the HomePod being a speaker first.
If you want great sound, have an Apple Music subscription then the HomePod might just be the best smart speaker for you. If you're a Spotify user then Google and Amazon have you covered. For assistance and orchestration, your choice of devices will drive you here. If you're all in on Apple then the HomePod makes a great hub but Amazon and Google offer better assistants.
If you're planning on getting a HomePod, let us know @1thingaweeek and tell us what the point of the HomePod is for you. Look out for updates with links to reviews of the HomePod as they're made available.
---
Updates
John Gruber clearly get is as Apple released 4 HomePod adverts:
music, music, music and music
Engadget's First look:
The Verge
You can see Nilay Patel's video review of the HomePod below:
Wall Street Journal
Jonathan Morrison
The most interesting thing about this review is the comparison with the size of an iPhone. I had no idea that the HomePod was so small. Apple's tech specs for the HomePod put it at just over 170mm. From the promotional shots I had assumed that it was closer to the size of the current trashcan shaped Mac Pro.
Written reviews
John Gruber published his review after a week of testing, as did The New York Times, The Loop, CNET and TechCrunch.
HomePod Teardown
Here's iFixit with the obligatory teardown video for the latest Apple product:
MKBHD & iPhonedo
The last two reviews we'll be updating the article with come from MKBHD & iPhonedo: