Marvel's cinematic universe took on a life of its own after the first Iron Man movie with Robert Downey Jr. was release just 10 years ago. The Dark Knight trilogy was a masterpiece from Christopher Nolan but no one had yet attempted to bring such a wide range of characters together. DC are now playing catch-up but it doesn't seem like they'll get anywhere close to Marvel in appeal with their current efforts although their cache or heroes is going to guarantee that they are still able to draw fans in.
And so enters Black Panther...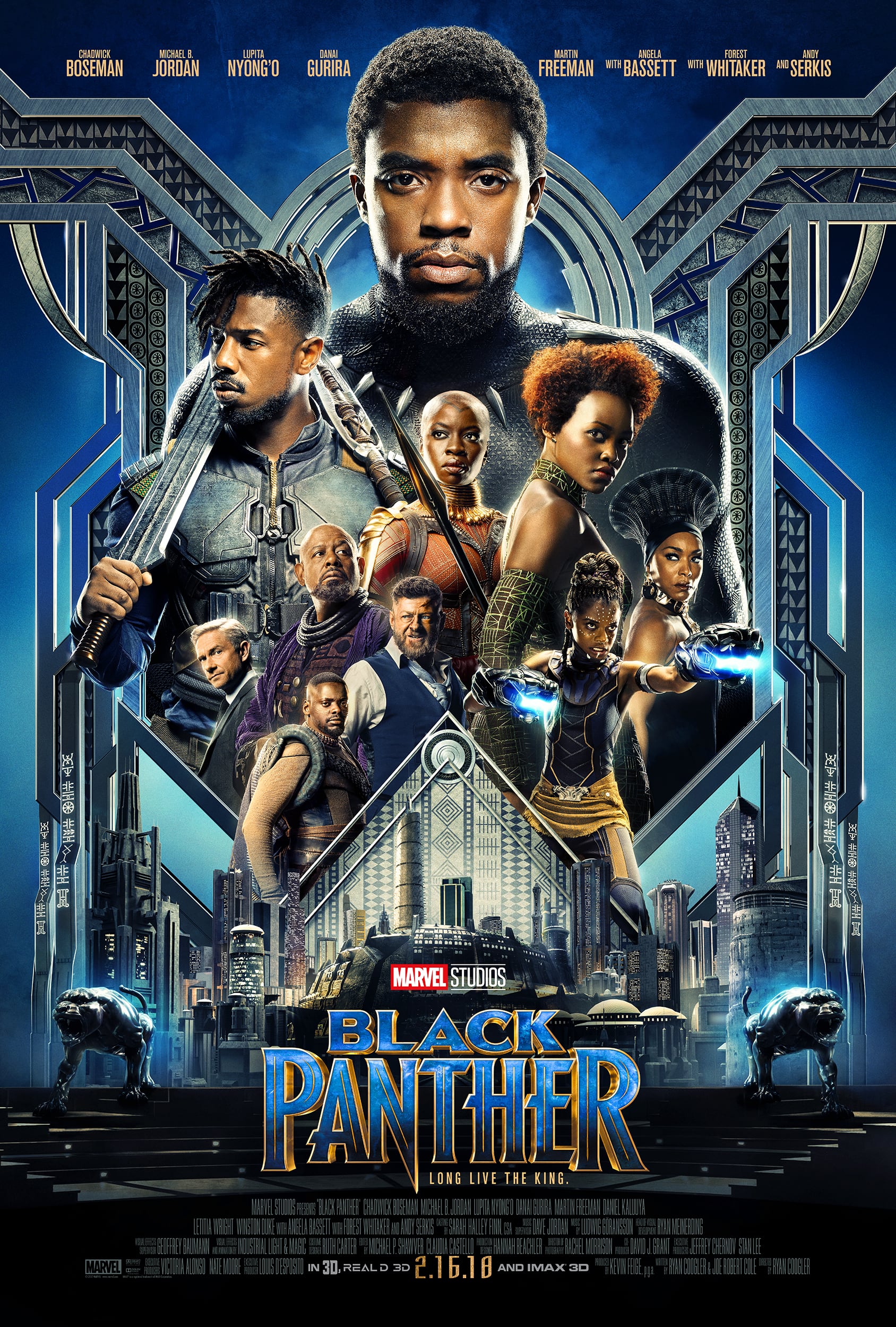 Black Panther's inclusion, reveal and involvement in Captain America: Civil War was a great way to set up a character that clearly had a lot of promise. The reviews and reactions to Black Panther have been favourable with a 98% rating on Rotten Tomatoes and 87% on Metacritic.
Mark Kermode reviewed the movie far more favourably than most of Marvel's other efforts in the cinematic efforts:
It's inspiring to see a film like this, one that focuses on so much more than the hero. Luke Cage and Black Lightning have broadened the cultural aspect of the superhero genre on the small screen and it's great to see the same happening in film.
Soundtrack & cast
It has also been interesting to see that they went all in on the project, making it about more than just the film. The soundtrack is a great example where Kendrick Lamar has been instrumental:
You can listen to the album on Apple Music (above) or buy it on Amazon (US/UK) & iTunes.
Michael B. Jordan had already started to make a name for himself as Johnny Storm in the rebooted Fantastic 4 and then as Adonis in the fourth Rocky movie, Creed. Now Chadwick Boseman has a huge platform to continue build his career on.
What else is out this year?
VENOM (Marvel)
Avengers: infinity Wa (Marvel)r
Deadpool 2 (Marvel)
The Incredibles 2 (Disney-Pixar)
Ant-Man and The Wasp (Marvel)
Spider-Man (animated adventure) (Marvel / Sony)
Aquaman (DC)
The list is stacked in the favour of Marvell but there's plenty for comic book and superhero fans to be excited about in 2018!
---
Updates
Black Panther

Respect to all the artist/producers that allowed me to execute a sound for the soundtrack.

The concept of producing and composing a project other than my own has always been ideal

I appreciate the experience love ones

Continue to be great

? Kendrick Lamar (@kendricklamar) February 11, 2018
Kendrick Lamar is clearly proud of the Black Panther soundtrack and Time's piece on The Revolutionary Power of Black Panther is a great read.
Chadwick Boseman appeared on Larry King's YouTube channel and discussed how Black Panther should inspire kids of all races:
Here's the cast, for i-D with 10 reasons you need to see it:
Reviews
Casey Neistat with a spoiler free review: