On the face of it, it's all very familiar and impressive. The CarPlay widgets look exactly as if they were put together by Apple.
Cars often have all sorts of instrument clusters. I've seen 7-segment displays for the speedometer centred on the dashboard, digital displays and even no instrument cluster at all. At least the Tesla Model 3 has no traditional instrument cluster. Are Apple's offerings user-friendly enough? Are they readable? Will widgets not distract drivers?
While it looked great, I think there are a lot of questions to be answered.
I'm also a little surprised that car manufacturers have bought into this approach at all. If Project Titan (Apple's rumoured car project) is real, then Apple have struck an amazing deal here to be able to integrate with an unbelievable number of cars that will be hitting the road from late-2023 onwards. They claim it will all be done privately and securely, but I'm sure there will be a load of useful driving related data heading their way thanks to CarPlay taking over all aspects of the driving experience. CarPlay won't be confined to infotainment anymore, it will have the power to take over your speedometer, your climate controls and everything else your car has to offer.
It's possible that this is Project Titan, but this is way of from delivering a full car and given the engineering talent that seems to constantly be on the move between auto makers and tech companies in this space, I very much doubt it. Maybe an Apple car never comes to fruition but there are so many rumours that it's too hard to believe that this is as far as it goes.
CarPlay in an autonomous future
Perhaps this is the end goal, given the information density and and the eye catch nature of the widgets available in CarPlay will be fine because Apple's looking at a fully autonomous future. If we get there in the next decade, I'll reiterate my disbelief in car manufacturers handing this control over to Apple in their cars 'today'.
They've all gone out of their way to catch up with Tesla, I'm not quite sure why'd they'd be willing to give Apple a head start.
3rd Generation CarPlay does look fantastic
If I put all of my cynicism aside, then let's look at some of the dashboards. I wasn't sure about the readability or the suitability at first but over the course of the week I've come around. Mostly. I think they look great and serve a great purpose but this also brings a lot of customisability that might be beyond the average person. As a programmer, I'm happy to tinker but not everyone is.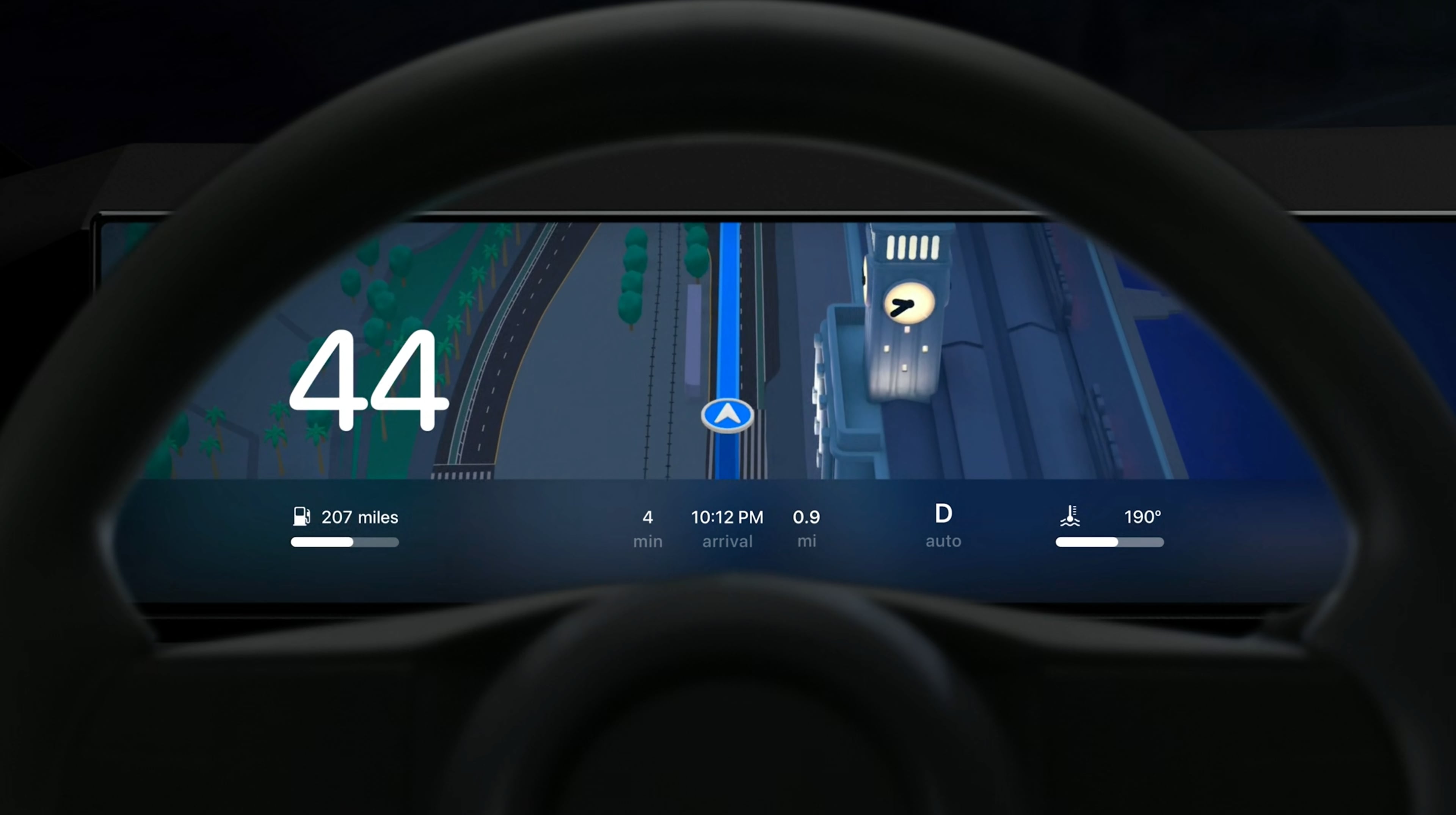 The next instrument cluster display makes me think of Back To The Future every time I see it. I looked it up, it's nothing like a DeLorean but does look like a more refined version of something that might have been around in that era.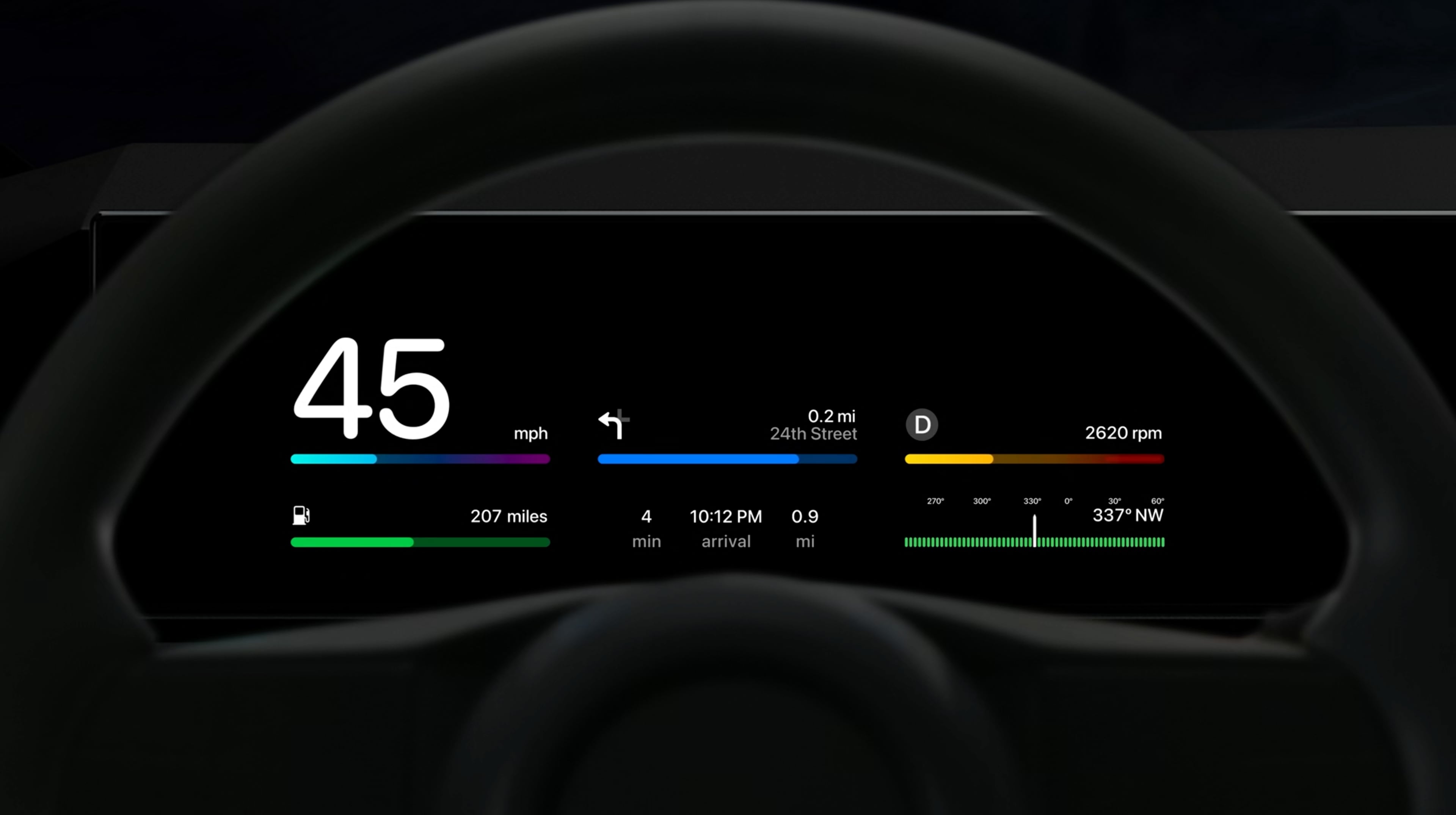 Even this more traditional display is nicely implemented.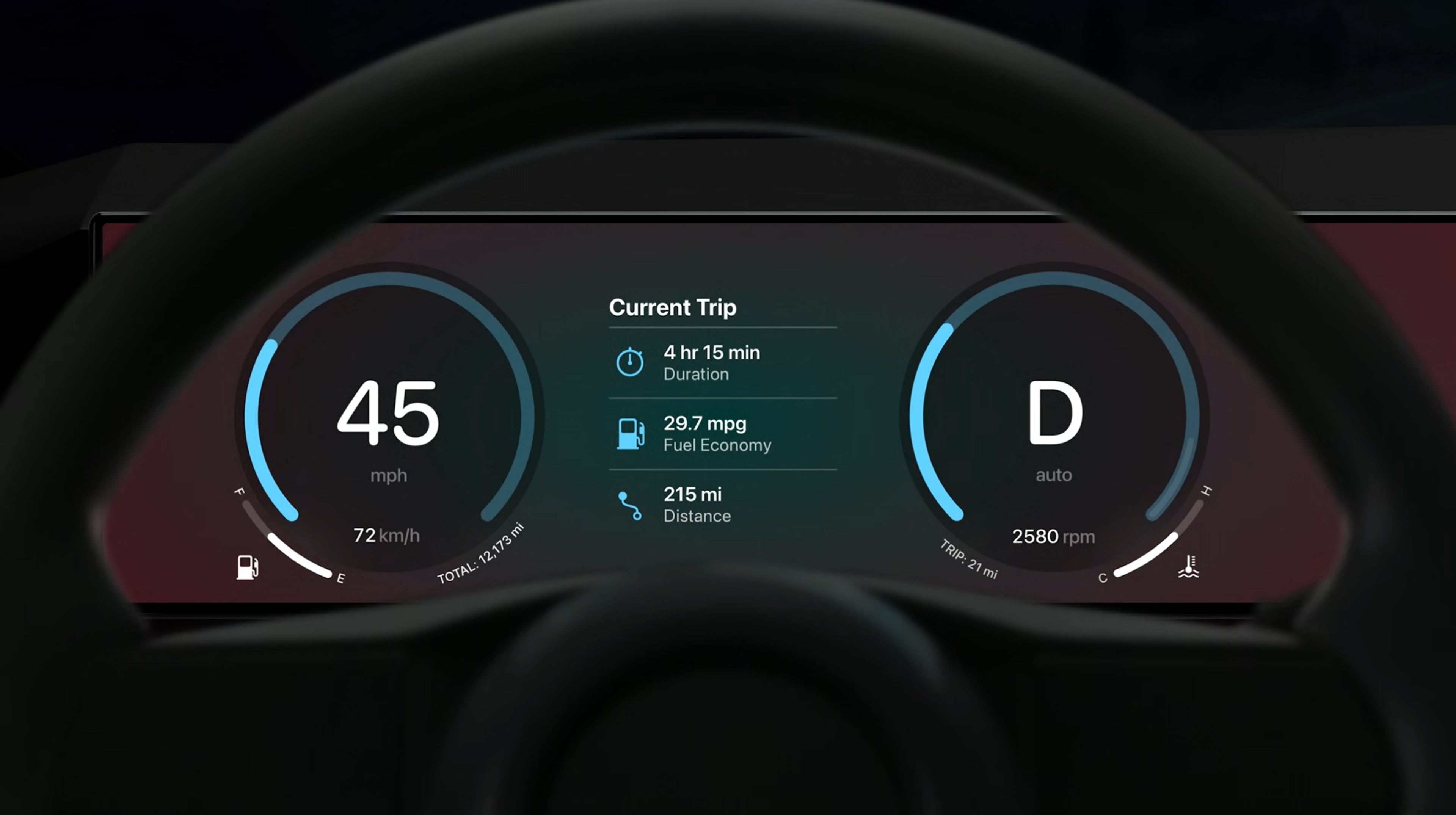 I've spent no more than 20 minutes behind a digital cluster over two short drives. I didn't have the opportunity to really make any changes so I'm not sure how well these, or any cluster work for everyone day-to-day.
I've spent even less time with CarPlay, to be honest. It's something I want for the deep integration with my phone. For audio. For navigation. From an outside perspective, it all just makes much more sense.
CarPlay commentary
There's been plenty of coverage on WWDC 2022, here's some of the commentary I've seen specifically around CarPlay:
The Talk Show Live from WWDC 2022 – CarPlay comes up in the second half of the show with Craig Federighi and Greg Joswiak. They almost answer the specific questions I have above. I also thought it was odd that 79% of new car buyers would look specifically for CarPlay but Joswiak clarifies that this is through the lens of a new car buyer.
A visit from CarPlay future by Nick Heer
The Verge says that car companies haven't figured out if they'll let Apple CarPlay take over all the screens