After being inspired by various points around the US on an 11,000km bike ride around the country, Peter Gorman's began a side project in 2015 to design minimalist maps. This lead to the Barley Maps etsy store and now a book featuring 100 barely maps, which should be ready by Christmas 2019. You can follow his progress on Instagram
Taking the five largest cities from each state and joining each of them created a constellation like pattern.
Plotting just the subway stations, Jason Kottke notated that you can still make out the shape of the island.
The intersections of Pittsburgh create some interesting silhouette that look like breakdancers and people performing gymnastics or yoga.
The rabbit hole...
Looking at the etsy store and just at maps in general sent me down a bit of a rabbit hole so I thought I'd share some of the maps I found. First up is the Star Map from The Future Mapping Company whose maps I adore. We have one of their magnetic monochrome world maps and we love it.
I was also reminded of a previous week where I looked at the literal world map and then came across The United Stats of America series by FullSizeRender on etsy where they have a 3D piece that shows UFO sightings by state... I mean, how is Nevada/Arizona not the highest point on this?!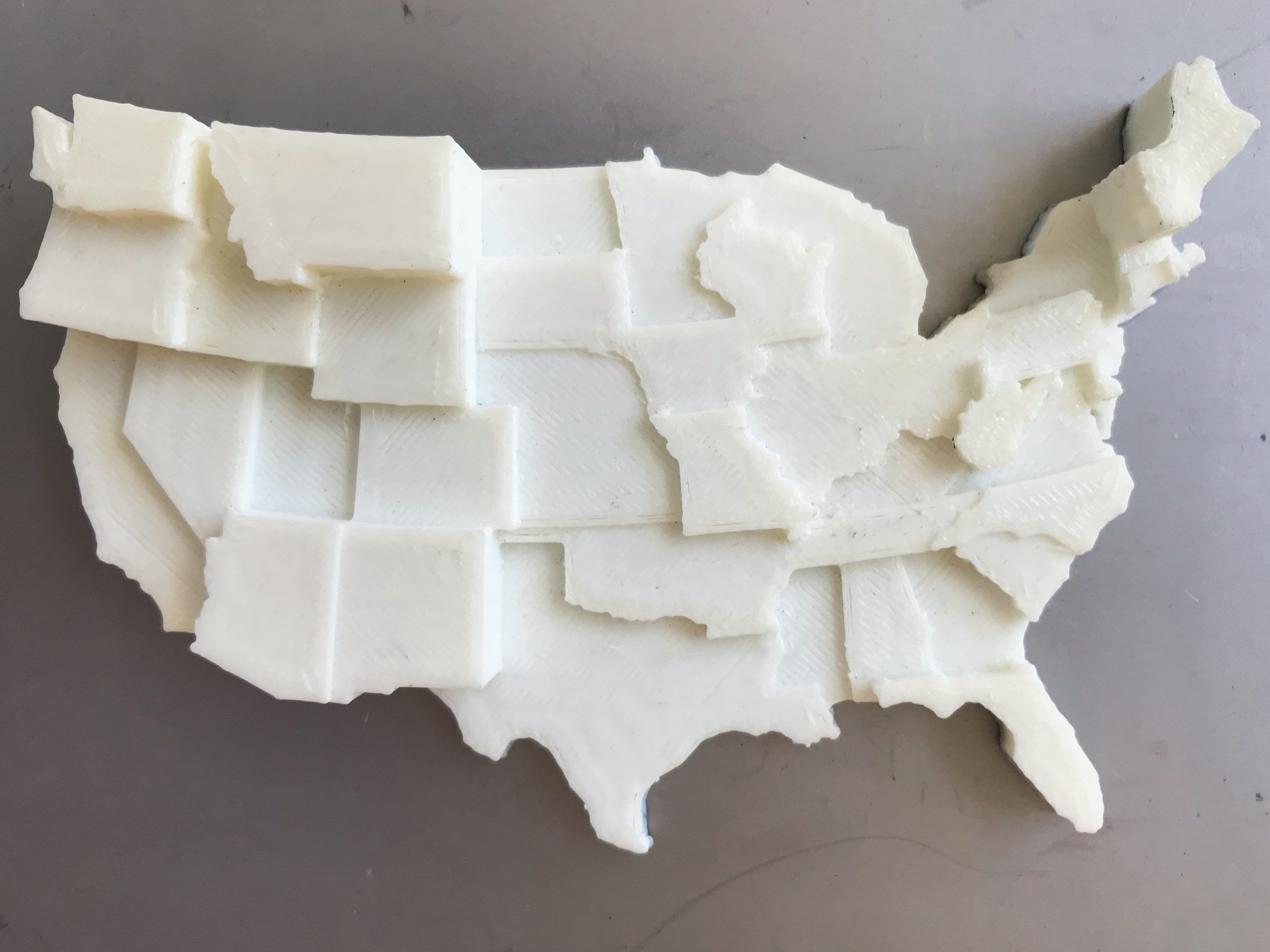 While looking for a specific set of videos on transit data I was reminded of another piece I'd seen on kottke.org: the real subway map of Manhattan. I eventually found some of the videos I was looking for under the labelled 'transit patterns'.
This is a visualization of Zurich from the series "Transit Patterns". The piece shows transit ridership in public transportation over 24 hours, depicting what areas of the city have the most activity and when.
And finally, I linked to The Pudding's population mountain last week, which was a nice piece of data visualisation to show population density across the globe.