A few weeks ago we featured Bruce Omori's Instagram account as part of our look at Hawaii for our Instagram Month. San Franciscan, Michael Shainblum's Lava project takes it to another level with some stunning images of free flowing lava on offer.
I've always had a fascination with volcanos and have fond memories of learning about them at school. Getting close to one was always a dream and I was lucky enough to see active volcanos in Hawaii on an excursion in 2009. The most impressive was the small glimpse at flowing lava piling into the sea, albeit from distance. Getting to walk on lava that had flowed recently as the Big Island continues to expand was also a great experience.
Looking at Michael Shainblum's photos brings two thoughts to mind. Firstly, volcanos are beautiful but dangerous. So so dangerous. Secondly, man that stuff looks hot! Here are two of my favourites from the series: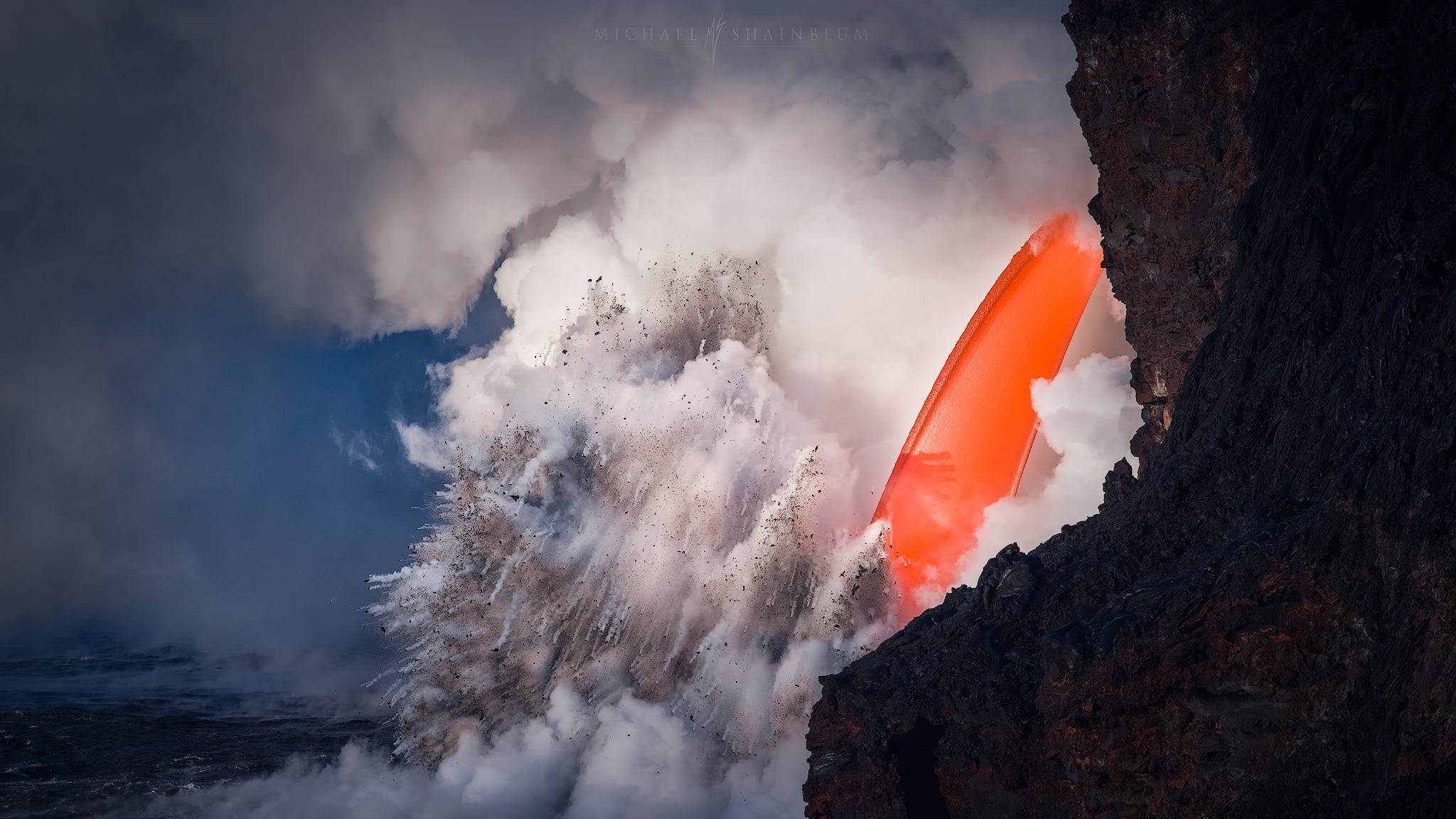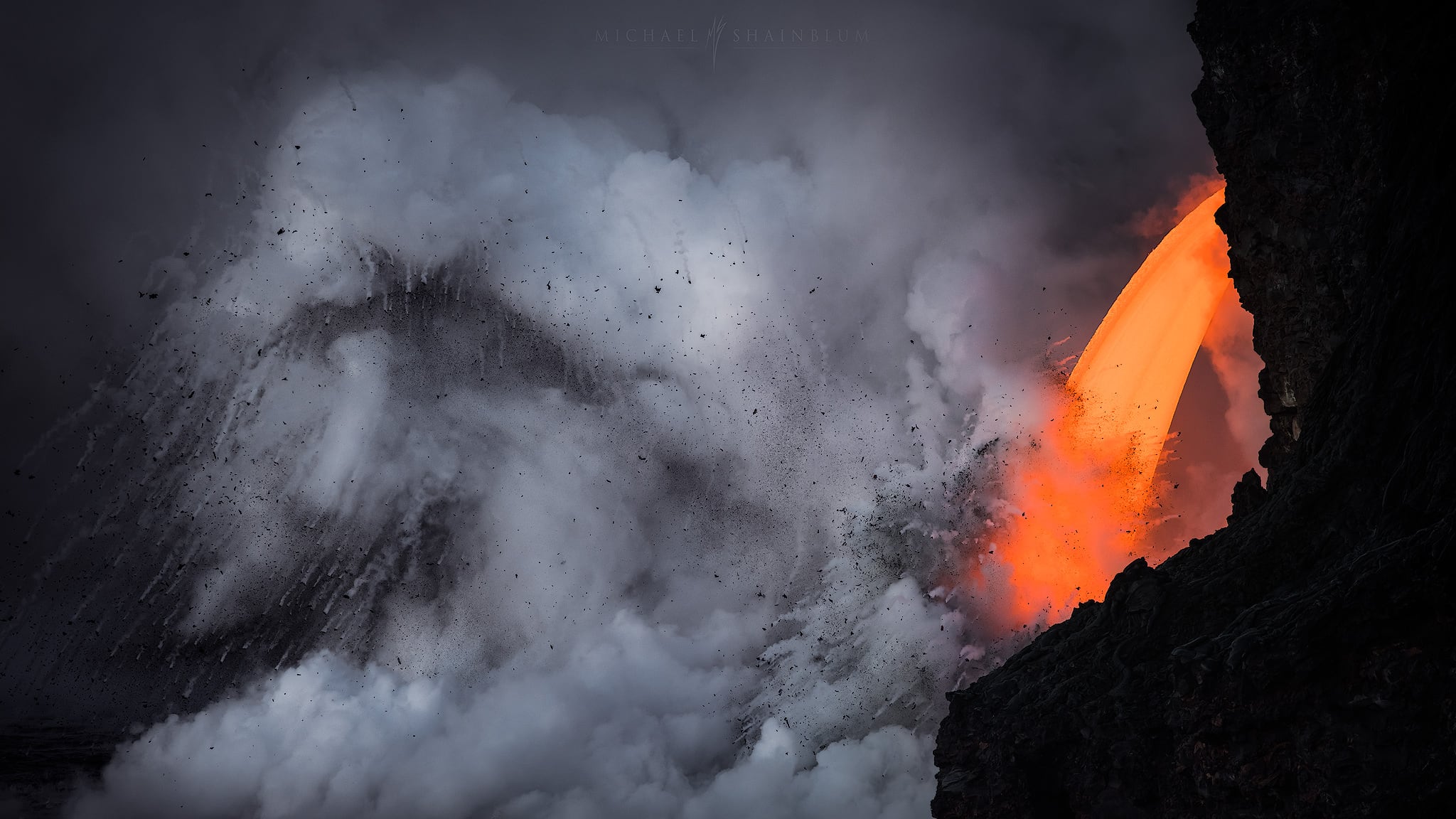 Prints from the Cascade of Lava project are available and they're stunning. Shainblum has a real eye for capturing the drama created as the lava hits the sea. If I found my viewing from a few hundred meters away impressive I can only imagine how it would feel to be this close up.
You can find Shainblum on YouTube, Instagram and Twitter.
2018 Kilauea eruption
I had this week planned for a while and it just happened to coincide with the eruption of Kilauea in May 2018. The Atlantic have some photos that really show the power and destructive capabilities of lava.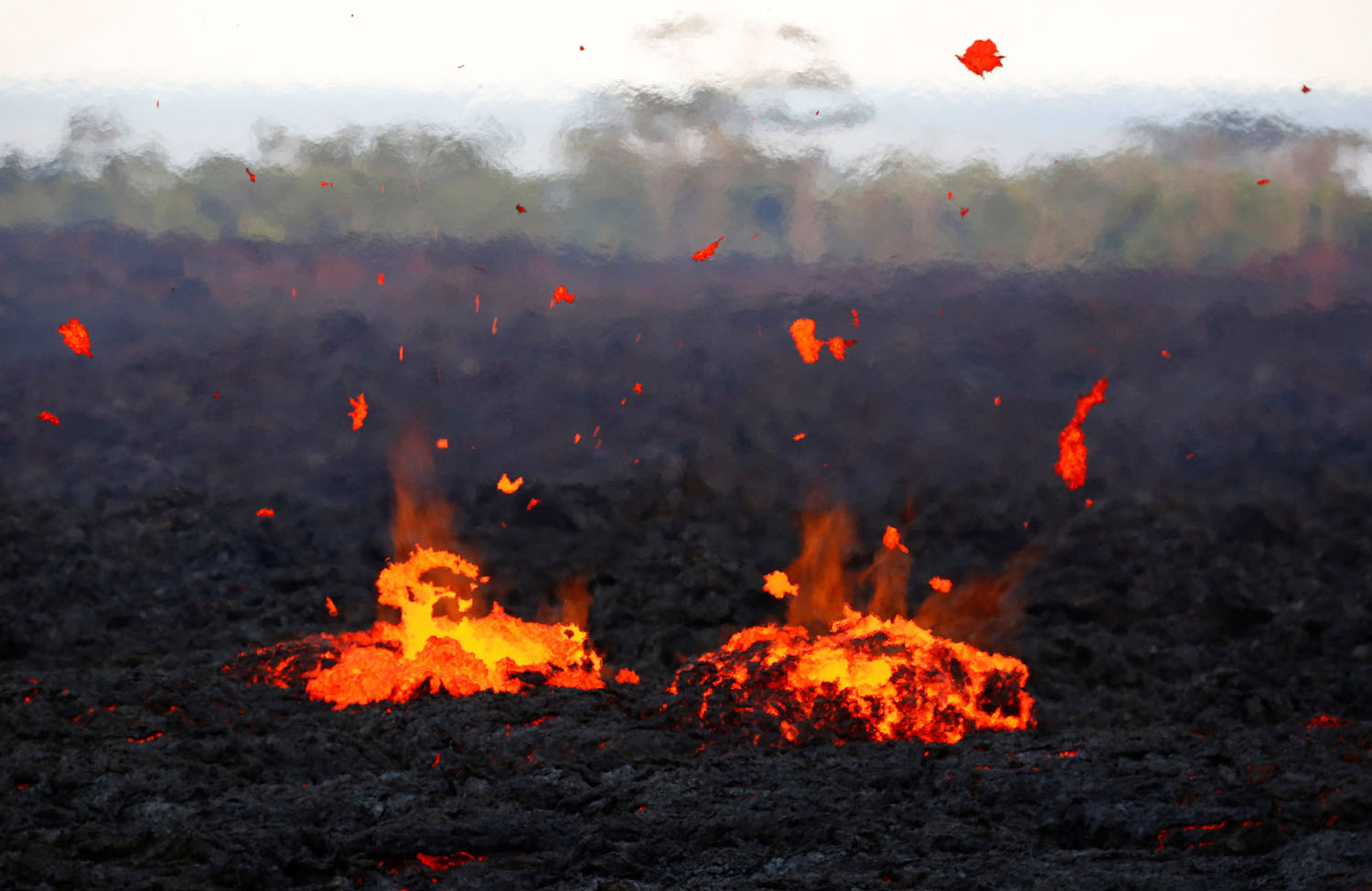 ---
Updates
The Atlantic published more photos of the Kilauea fisure as the lava made it's way to the sea. Powerful stuff.
The Atlantic published even more photos to provide an update on the destruction caused by Kilauea. There are literally homes on fire.