13 Reasons Why becomes the third Netflix show I've wanted to feature and there's good reason too. The first season took me by surprise despite the reviews and acclaim it received. The last episode was especially hard to watch but the show spoke in a way few are able to.
If you haven't seen it, 13 Reasons Why covers the aftermath of a suicide of a seemingly normal teenage girl. Her parents don't understand why and neither do her friends, until they begin to each get a glimpse at the role they and others play in her taking her own life. There are twists and there are turns and they're mostly unexpected.
Clay, played by Dylan Minnette, is the 'hero' of the show but does not escape the guilt from the show. His character reminded me of another, Sam in Atypical, although nowhere near as lighthearted. His struggles, emotions and manor all make him the kind of person you want to be. For me at least. I found he was a character that had things I could identify with and his compass felt aligned with my own. The show itself made me want to think back to my time at school and what my influence on others was. Something that should probably be done from time to time, not just for your time at school, but the recent past. And not done for the sake of reflection but to improve how you influence the world.
I am a big fan of the first season but with a definitive reason given for the suicide, it was a little surprising that Netflix commissioned a second run although the reception it got made it inevitable. So how does season 2 stack up?
Catch up with 13 Reasons Why
Netflix released a season 1 recap and you can also check out the trailers for seasons 1 & 2.
Spoilers ahead: 13 Reasons Why season 2
You've been warned, there are spoilers below the following image for season 2.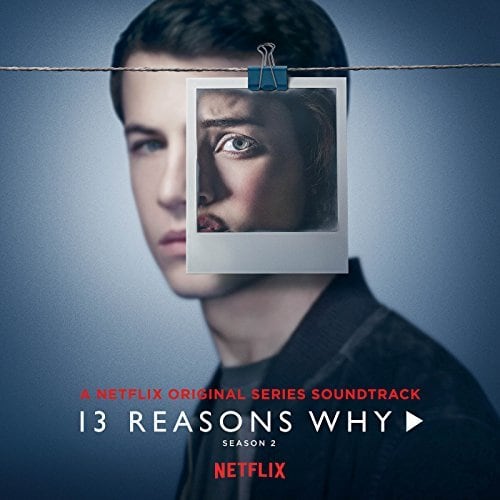 It didn't hate it and could find themes that and situations that were pretty grounded in reality. The finale, however left a lot to be desired and felt more like a season 3 set up. Season 1 could have been it and the show would have been a huge hit. Season 2 was a fair enough follow up but didn't hit those same points and fell flat at the end.
Big spoilers: S2 E13
The biggest let down was not a complete shift in focus in the last episode from thees of suicide and rape to gun control but the lack of time given to the trial of an alleged rapist. To spend the best part of 26 episodes building up to who it was the dealt the last blow that ultimately led to a tragedy, but it was 'dealt' swiftly and sensitively in the first act. The will he, won't he be prosecuted tension that ran through the show was not given the attention it deserved. I'm not talking about the verdict, which was completely believable for someone who has the means but to almost brush it aside to make way for another story line felt unfair and anti-climactic.
Gun control is the hot topic and to roll it into this is not a bad idea, but the commentary was just given too much time for a series of this nature. Had it been hinted at throughout and then ultimately been the theme of season 3, I'd get behind it, but it almost felt like the rape was trivialised after 12 episodes of clear pain for the characters... and on the 6th June, Netflix announced season 3.
Go and watch season 1 if you haven't already (be sure to watch Stranger Things too) and there's no need to swerve season 2. Just be ready for it to not push the same buttons as season 1.