Things were a little different this week on 1 Thing A Week, Apple's keynote wasn't until the Wednesday, so this article started as a look ahead and was updated on the 12th September to cover the event itself. For your convenience, you can jump to the relevant parts using the links below.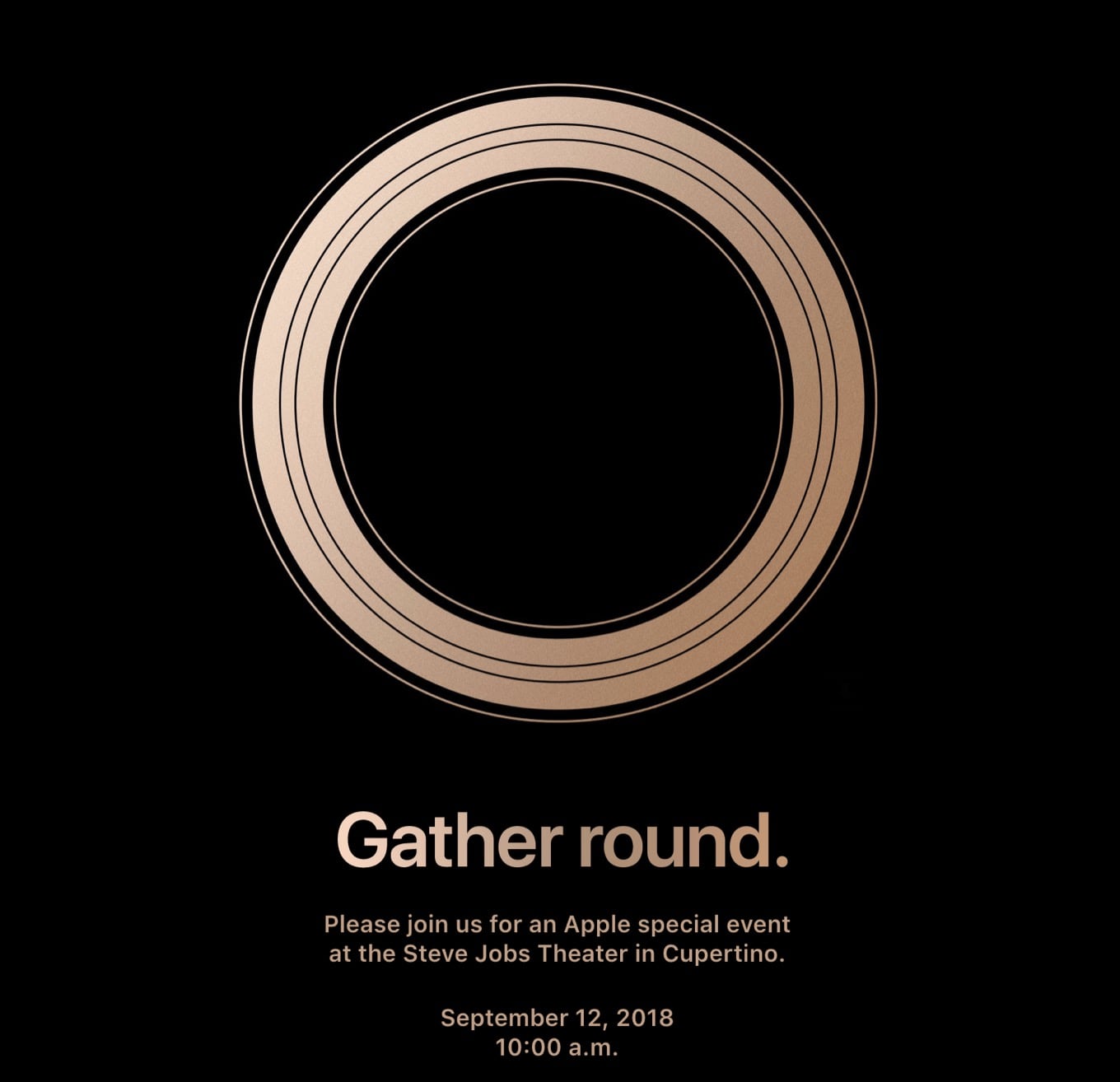 Leaks & speculation
There have been the usual leaks around what will be on offer but 9to5Mac somehow managed to get what look like keynote slides showing the iPhones and Apple Watch to be announced. We'll have to see if Apple address the leaks and how accurate they'll be.
Names
Right now, it looks like we also have names for the three new iPhones to be announced so it will be interesting to see if the leaks are right or not:
iPhone Xs
iPhone XC
iPhone Xs Max (possible the iPhone XR)
The names read a bit odd to me on paper, mainly because Xs looks like eXtra Small which is not what it will stand for. Apple of course use the 's' naming convention to indicate a speed bump for the previous model. Max is also a very weird name for Apple who have used Air, Pro and Plus so far for various iOS devices but having said that, do any of the previous 3 work for a large iPhone? Plus does, but Pro has different connotations.
Specifications
I've seen rumours that the 'XC' will sport a 'legacy' LCD screen but adopt the iPhone X form factor. It looks like the iPhone 8 might have been the last phone with a home button. The other rumours I've seen are that while it sits in the middle in terms of it's size, the storage options will not be as large as the OLED models and the RAM may also be limited.
Hopes
The Mac Mini is long overdue an update, as is the MacBook Air although neither interest me that much right now. The Apple TV however will hopefully get a mention. I'm not fussed about a hardware update to it, just more software improvements as it's a great device. AirPods 2 wouldn't go a miss either, as much as I was sceptical about them when first launched I've heard almost only good things about them.
Check back in later this week for all the important news and to see how right the leaks were from the Apple iPhone event on the 12th September.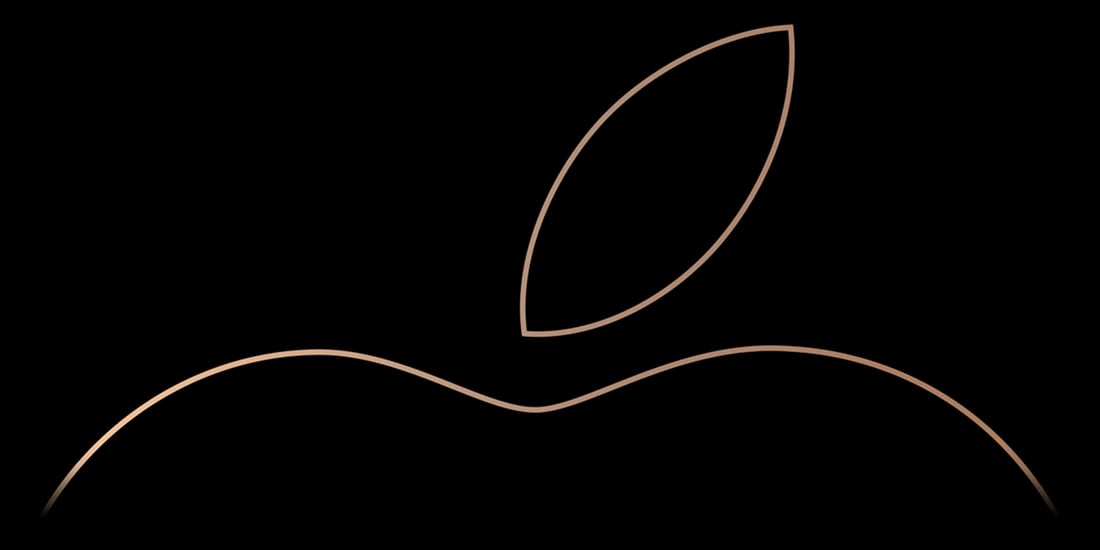 12th September Keynote
Apple Watch Series 4
As anticipated the Apple Watch Series 4 made it's debut and featured a display that is more than 30% bigger than the previous versions. It's display is also more akin to the iPhone X form factor than the 'old' home button iPhones and it does look great.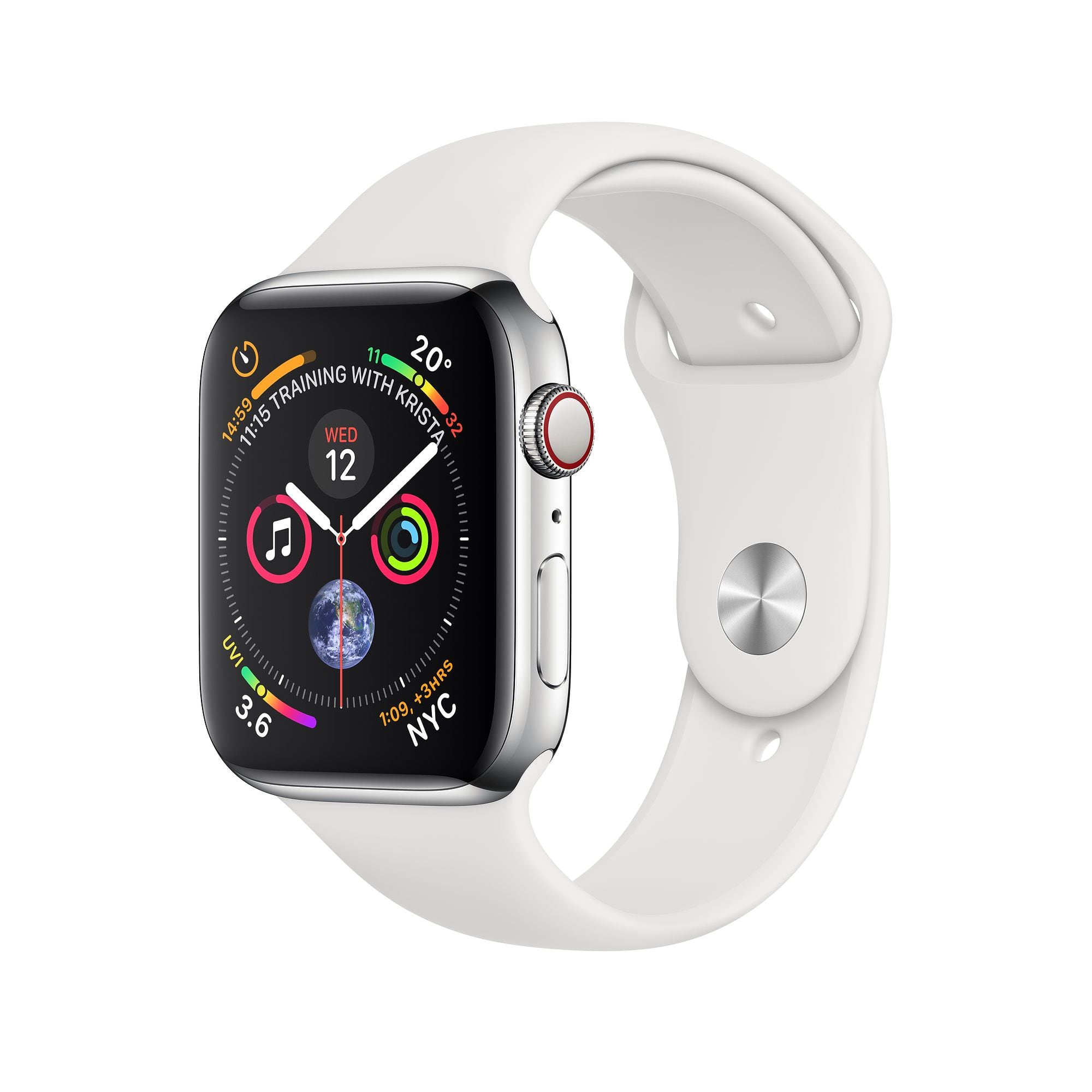 It was noticed that the new watch could handle 8 complications on the more traditional looking watch faces, but on closer inspection, it appears there are up to 9. I really like how the screen matches the shape of the device. Other notable features include a more mechanical feeling crown, louder speakers, a new mic to help with noise cancellation, a ceramic back to allow better reception for LTE models and new display technology called LTPO that improves efficiency and batter life.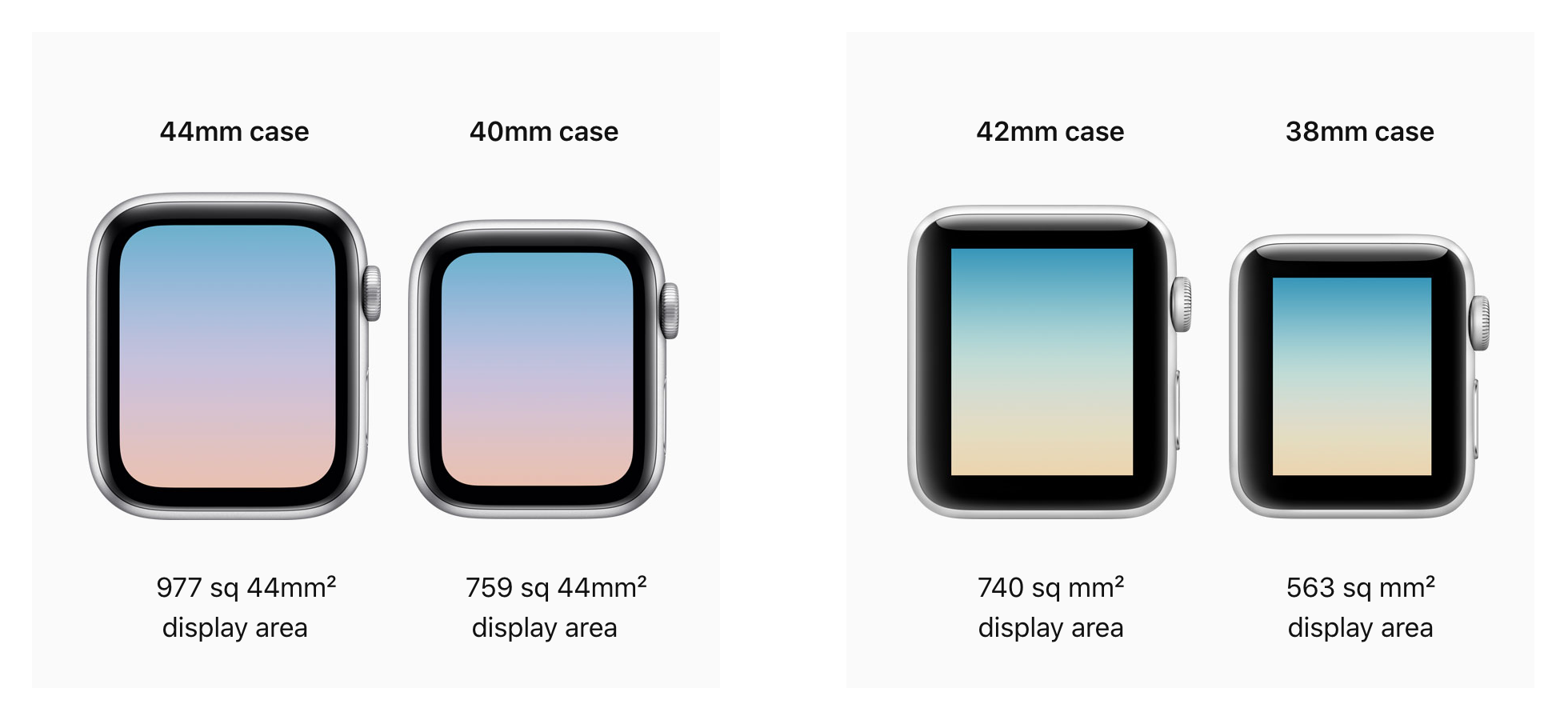 The form factors are slightly different and the Series 4 is almost a millimetre thinner but the design is unmistakably that of an Apple Watch.
Health improvements
More workouts will be available along with workout detection which is a feature I really miss from my time wearing a Jawbone UP.
Other improvements feel more niche but are more profound at the same time. Using the new crown and new sensors you can perform an ECG and there's also fall detection that will alert authorities and a nominated contact of falls. Really nice features that could mean the difference between life and death, the problem is the Apple Watch is not cheap (and neither are iPhones) so how many of those that need these features will get one? Perhaps it will drive cheaper options, like Fitbit or Pebble to look at introducing the same features. Having said that, I do see reports of the Apple Watch revealing heart conditions for users that had no idea they had them.
Nike+, Hermès & Editions
The Nike+ watches now feature a reflective sport loop, a redesigned watch face and improvements to the Run Club app.
The Hermés version now offers 4 tri-tone Double Tour wraps with matching watch face that rotates with the minute hand. They look cool, but once again are ridiculously priced...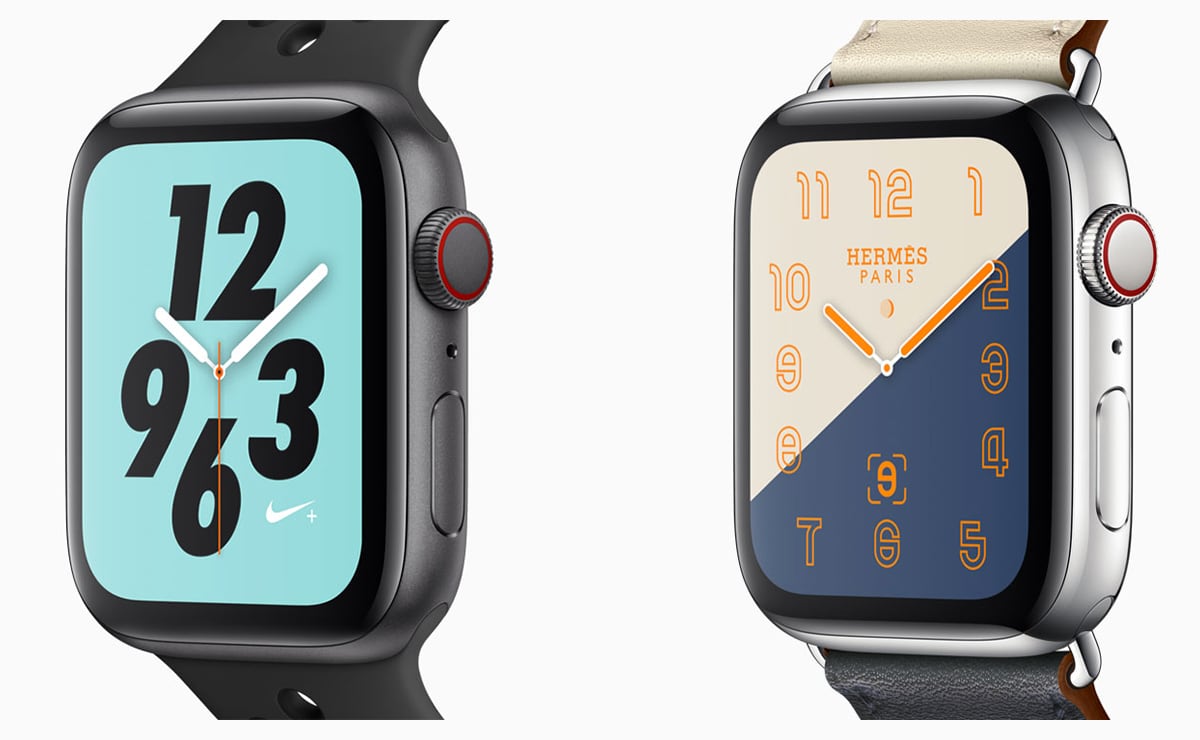 Speaking of which, there were no mentions of an Apple Watch 'Editions' version this year. I thought the original gold versions were moronic but the Series 2 & 3 ceramic one were beautiful so it's sad to see them gone.
Band compatibility
I don't think there was much doubt, but Series 1 - 3 bands are compatible with the Series 4 watch. The mechanism is a great piece of engineering that is both secure and easy to use to backwards compatibility is a big plus for anyone upgrading from an older series.
Apple iPhone XS
The iPhone Xs once again features a Super Retina OLED display, of course the battery life, Face ID and performance are better this time round and so is it's water resistance. Dual SIM is now available through eSIM technology from various carriers, but in China only, they get a version of the iPhone XS Max with a SIM card tray that holds a SIM on each side.
The iPhone XS now comes in gold and all three of the cameras are better too. Smart HDR will bring more details in the highlights and shadows to your photos. Auto HDR was introduced last year and is really good. I almost always used HDR on my old iPhone 5S so the automatic application was a nice touch. This should take it a step further to bring more contrast and make photos pop.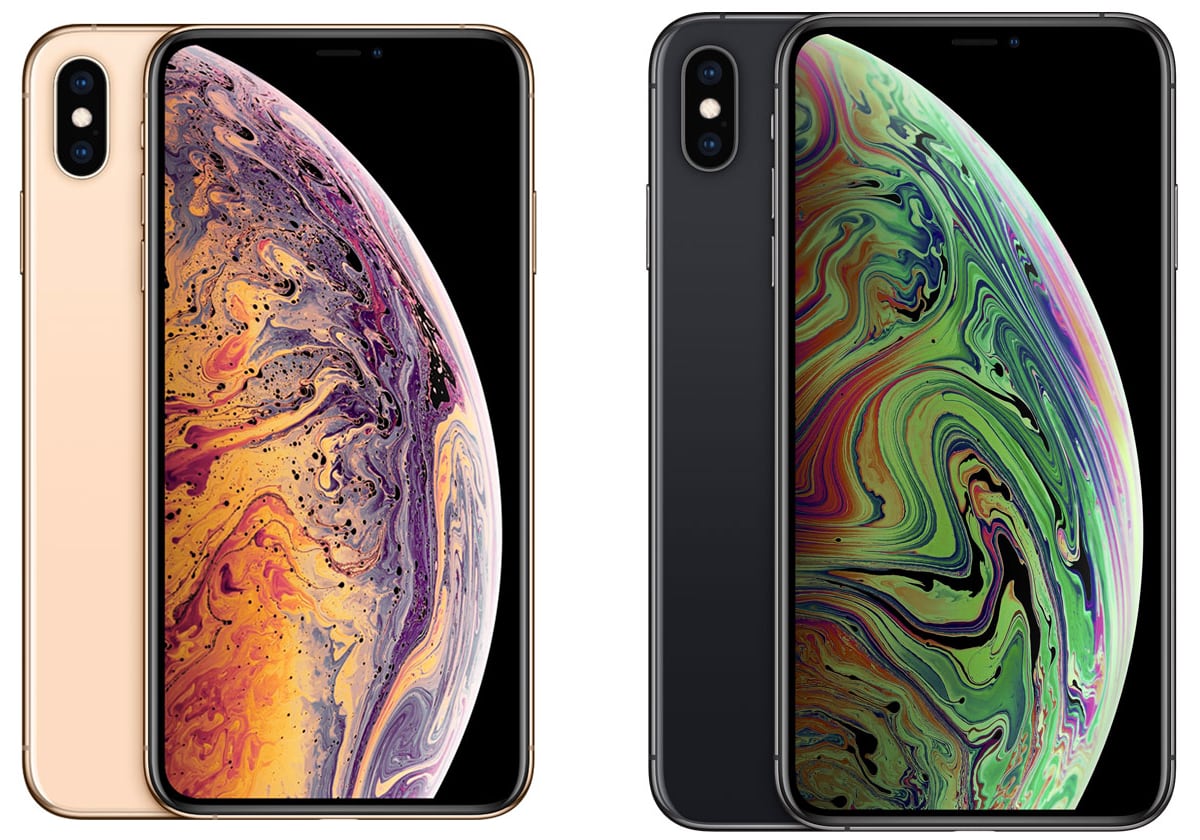 Depth Control is 'new', allowing you to choose the amount of depth applied to a photo. Out of everything that was announced, I'd love this to be made available to older devices but it looks like it's a iPhone Xs feature. Portrait Mode already lets you hide the bokeh effect after the photo was taken, this would just be a nice little feature to have, especially for when it the outline of the subject is a little off.
Lastly, storage now tops out at 512GB, which is insane.
Apple iPhone XS Max
Apple showed the the XS MAX is the same size height as last year's iPhone 8 Plus but features an entire inch more worth of display. An additional 90 minutes of battery life is nice.
With 3.3million pixels, it looks like apps that work in landscape mode will have a bit more real estate to be more usable. It might not be a lot but it should be enough to make a difference.
Apple iPhone XR
A new 6.1" liquid retina display puts the size right in between the iPhone 8 & 8 Plus form factors. It looks good, but there's a slightly bigger bezel and a lens missing off the back. Available in blue, white, black, yellow, coral and (Product) RED. Three of those colours work really well.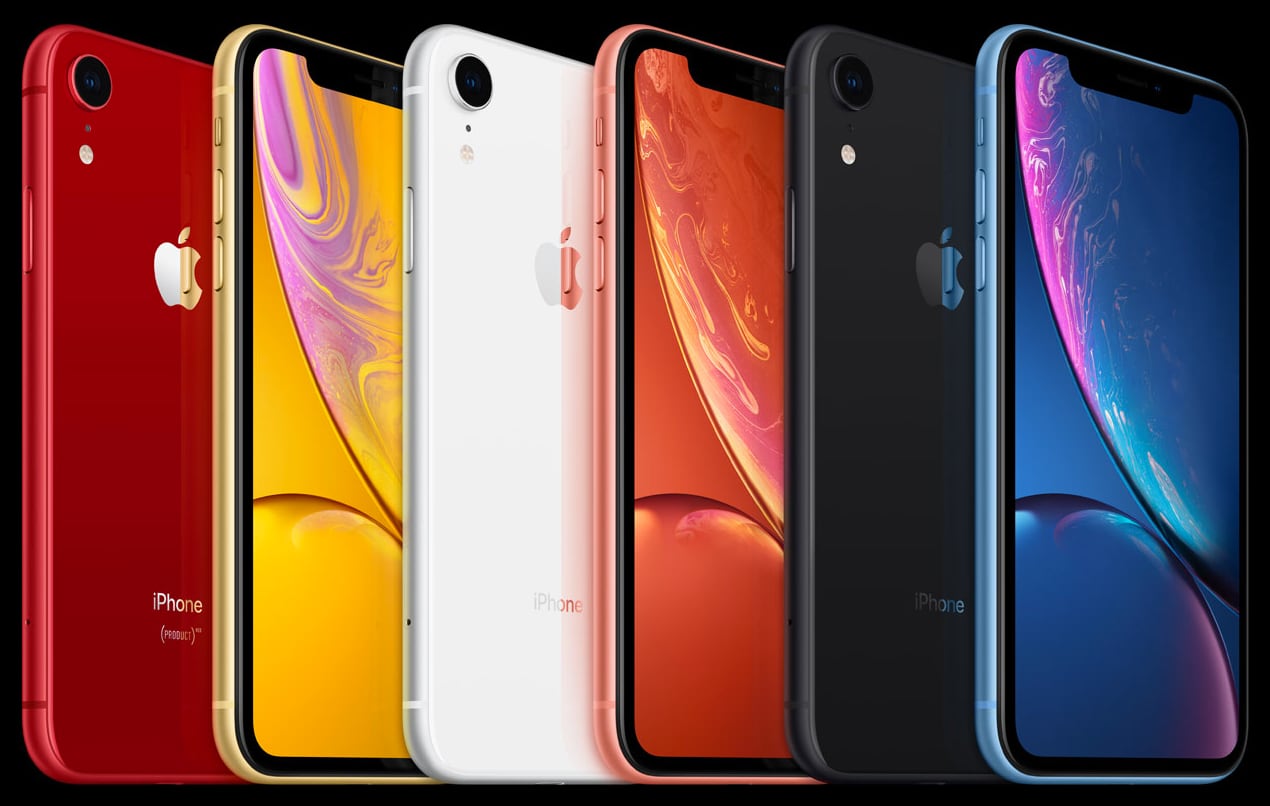 With just a single camera on the rear, the depth features are achieved through AI. Photos showcased at the keynote looked great and you get optical image stabilisation so you have the tools you need at your disposal..
Tap to wake & Force Touch
My biggest annoyance of the entire event has to be the introduction of tap to wake being introduced on the XR. I often lift to wake my phone to check the time and/or see notifications, being able to tap while it lies on my desk would be a great feature that is now available on all models of the X form factor. But not on the home button versions. How often would I use it, perhaps not as often as I think I would, but having the option would be nice.
My biggest shock of the keynote was Phil Schiller announcing that the iPhone XR doesn't feature Force Touch, but uses long press and haptic feedback to emulate it. Only accessing the camera from the lock screen was demoed, but I have no idea how this will work for shortcuts against app icons.
Roundup
These September events are great as we get to see the next iteration of features but they're also frustratingly iterative. The major jumps are far more exciting than the S but a release every two years is never going to happen. The new Apple Watch looks great, the display fits the face so much better. It's a great update that I'm jealous off. As for the iPhone I'm still happy with my iPhone 8 Plus a year on.
You if you haven't already, you can watch the keynote on the Apple website. Apple have also made their first look videos available for the Apple Watch and the three new iPhones on YouTube.
---
Updates
New colours
The gold iPhone 8s were somewhere between gold and rose gold so I went for silver, this time round the gold option looks gold again. Not sure I'd go for it now as the appeal of a gold phone were the accents on the home button and around the camera rather than having a phone entirely that colour.
Mac Rumors
Mac Rumors have reported:
Apple's September 2018 news in 108 seconds
Reviews
Reviews started rolling in this week in advance of the release today as I get around to reading and watching them, I'll post them here. First up...
MKBHD:
iPhone XS:
Apple Watch Series 4:
iPhonedo:
iPhone XS:
Apple Watch Series 4:
iPhone XR:
Daring Fireball:
John Gruber reviews the iPhones XS and Apple Watch Series 4. The iPhone review is particularly interesting because of the inclusion of photos. He's not wrong when he says "the difference is between unusable and pretty good".
With iPhone XR orders almost ready to ship, Gruber published his review for the phone and there are some cases in which the R blows away the dual camera system of it's more expensive siblings.
Hodinkee:
The Verge:
Apple Watch Series 4:
iPhone XR:
Austin Mann:
Every year, Austin does a great review of the latest iPhone from the perspective of a photographer. His review feels shorter this time around, but the difference between the X and XS capabilities as a camera is pretty clear.
WSJ:
It took me a while to get around to watching this video by Joanna Stern who hired a stunt double to test fall detection. It's a really good watch for how the feature works.
Jonathan Morris:
This video is absolutely astounding and clearly shows that not all pixels are equal.